Fondue and Vertigo (25 - 26 Aug) (24 images)
Click a picture to see a larger view.

---

The Vertigo festival is held in Villeneuve every year, and it's for paragliding, hang gliding, BASE jumping and that kind of things. We did our normal ride one way and train back, and you can spot the parachutes in the final two photos if you look closely.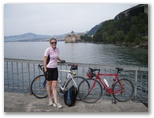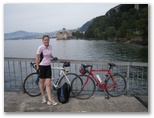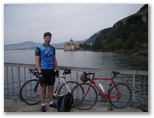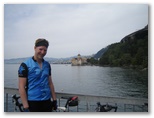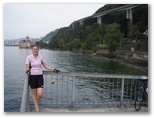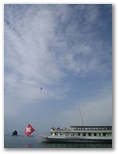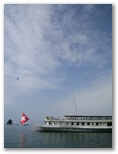 Traditional Swiss mountain walk and Swiss mountain food. Fondue in a chalet high above Lausanne in the Jura, where the cows roam free, the white wine is cold, and the waiter brings you a strange alcoholic cherry drink at the end of the meal.