Lisbon (6 - 8 October) (61 images)
Click a picture to see a larger view.

---

Lisbon is a truly beautiful city, filled with old architecture (which is generally post 1755, since this is when everything was knocked down by an earthquake). The icons of the cities are the old yellow trams, which are fun to ride and photograh.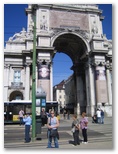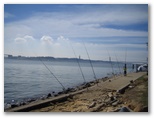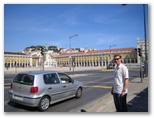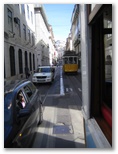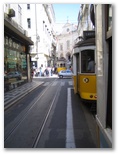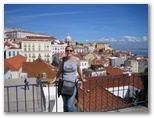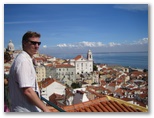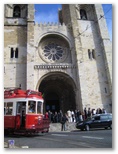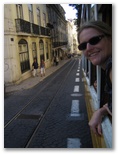 Our day trip out to Sintra, where we also went snap crazy. Hard not to when you see the scenary, which spans hundreds of years from the Moorish reign through to when Sintra was the getaway for the Portugese royal family. So, lots of palaces (the upside down icecream cones are chimneys in the kitchen believe it or not), a Moorish castle, and a royal house on the hill.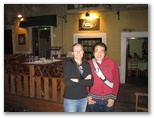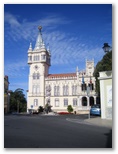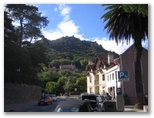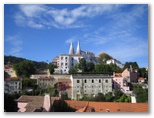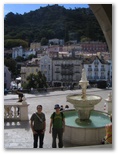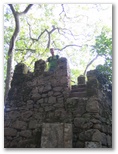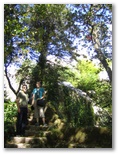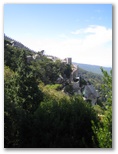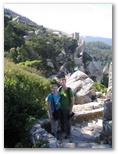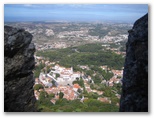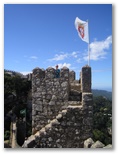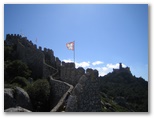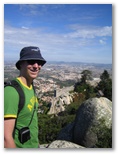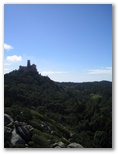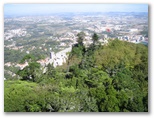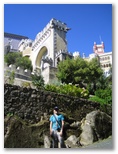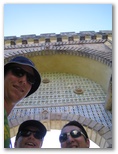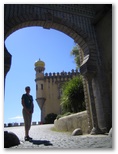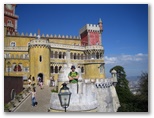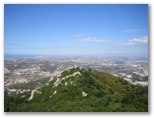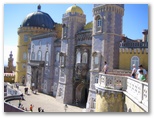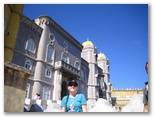 Mainland Europe's westernmost point, which is also quite good to look at. We spent 1 hour 20 there and then took part in the scrum to get on the bus. Still, it was a nice siesta before we went to find fresh fish in Caiscais (last photo).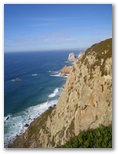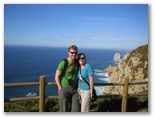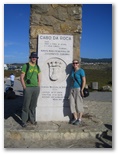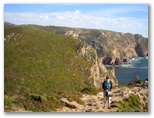 Now it's time for a bunch of photos related to the Lisbon Oceanarium (which I gather is like an aquarium but with salt water) - the largest in Europe. Structured as a giant tank surrounded by a few smaller tanks that are themed on the major oceans of the world, it is very well done. So, first the sign and the sea otters.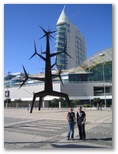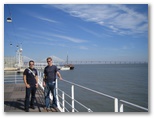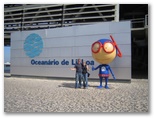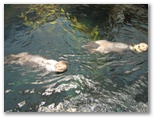 Next, the giant tank, which with it's giant windows was hypnotic to watch. Many sharks of all types, many rays including an amazing manta ray, and a specimen of the largest bony fish in the world - a sunfish,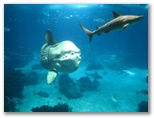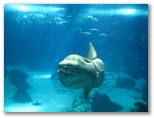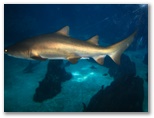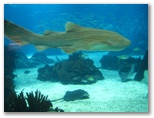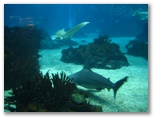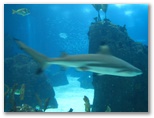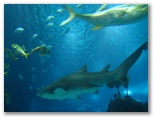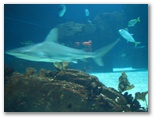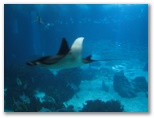 In the reef themed part, I couldn't resist trying to get good photos of the clownfish. They came out well I think, especially the last one. So this makes it easy to find Nemo!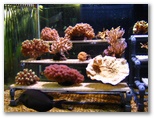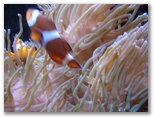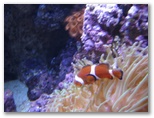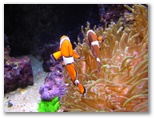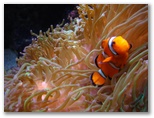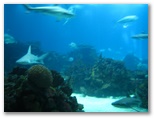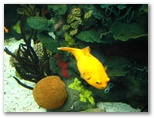 Finally, the people shots, which should give you some idea of how big the windows were and how close the creatures came. Kel did especially well with the last picture, which is awesome.